Smith Chiropractic Reviews
What Our Chelsea Patients Say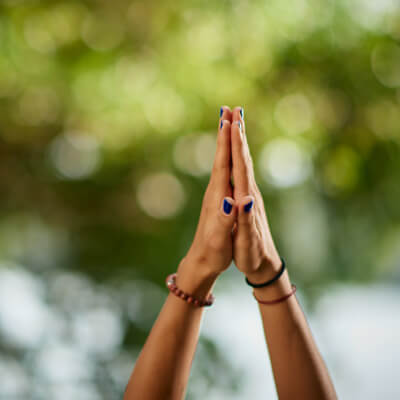 At Smith Chiropractic we love when patients share with us their feedback and comments after chiropractic care. Please read our patient testimonials below to see what other people have achieved through their tailored treatment plans with us. Share your stories too! Click here to send us your feedback so that we can help to spread the word about the benefits of natural Smith Chiropractic care. For more information, or to schedule an appointment contact us today.

C King 7/16/21
I injured my shoulders lifting weights. I came in to see Dr. Smith and I went from having limited mobility and intense pain to no pain with the ability to return to all my normal activities with no issues. He also gave me stretching techniques to prevent any future injuries.
T Lopez 6/28/21
A couple of weeks ago I came to visit Dr. Smith because my knee was bothering me with pain making me stop working and annoying my active life. I saw his page on Facebook and decided to try to see if he could help me to feel better and do all my activities again. I know it takes time to fix the problem and I feel more comfortable with my much better with my decision because I feel myself improving and I real appreciate how they are taking care of me.
L Zuleta 6/23/21
I came in with lower back pain and my left knee in pain. Right now my lower back pain has reduced and my knee pain has disappeared. I'm able to go up and down stairs without any issue. Getting off the bed (without pain) has become a regular and normal experience instead of the painful and slow motion movement.
E Pardo 6/14/21
When I started coming to see Dr. Smith, I was in a lot of pain probably a negative 2 out of 10 but now I feel a lot better. A strong 7 out of 10. I am able to pick up my baby boy and hold him in my hands for a little longer.
Thanks Dr. Smith
L Mahan 6/14/21
When I first began treatment I was unable to turn my neck to left. After the first visit I could turn my neck. My back no longer has a burning sensation or unbearable pain. Dr. Smith has a fabulous staff. It is more like hanging out than being at the doctor's office and Britney laughs at my jokes.
A Washington. 6/8/21
Over the last several years, I experienced neck soreness. Although it did not prevent me me from my workout regiment, I want some relief other than massages. After a relatively short period of time with Dr. Smith, I feel 4 times better in those areas that I was experiencing the most discomfort plus I sleep better. I definitely recommend Dr. Smith if you are experiencing neck discomfort and soreness.
A Almuradi 5/26/21
I came here to do a check on my back because I had back pain in my lower back. Dr. Smith gave me a plan and explained to me what was wrong. After my second week, I felt the difference and so far so good. Today is my 1st re-exam and I am excited to see the different and final story will be when I finish all my care.
Hannah C. 6/14/18
In just a few short months I have had almost complete elimination of sciatic & lower back pain. I have significantly improved range of motion & my sleep patterns have improved tremendously. Prior to start of care, I would wake over 5 times/night in pain (shoulder-between shoulder blades) & lower back/leg pain. Now, I rarely if ever wake up due to pain. I'm very satisfied with my decision to start care w/ Dr. Smith.
Jacob C. 6/11/18
When I first started my care package I was dealing with a lot of pain in my back. It effected me at work, at home and at the gym. Since starting the package I've completely stopped using pain/inflammatory medicine, lost 43lbs, and all around feel great. I had been reluctant to do a plan and only pop in when I was in pain but this has been one of the best decisions I've made ever.
Bonita F. 6/4/2018
I am so grateful and pleased with the care that I have received from Dr. Smith. Dr. Smith has given me the relief of the chronic back pain that I have experienced for years. I am now able to stand, work and work in my yard longer than I have been able to in years. I know with regular visits he will get me to where my quality of life will be even better.
Tammy H. 5/30/18
Since starting my program, I am able to sleep better. I have been able to start exercising again without pain and lingering problems. I highly recommend Dr. Smith!
Hannah C. 5/25/18
4 weeks ago I began experiencing lower back, leg & shoulder pain. I also had significant periods of time with sciatic pain. My sleep has improved and the sciatic pain has subsided since I began seeing Dr. Smith!
Robert L. 5/17/18
In the few weeks I have been coming here I have noticed more flexibility in my back AND less pain. I have a long way to go but so far it has helped!
Kelli L. 3/12/18
The things I've noticed ever since I came back here was I don't have much hip pain anymore. My neck feels realigned. I'm sleeping much better and my posture has changed in the way I sit. Dr Smith has helped me tremendously with the misalignment in my spine and I thank him for that.
Mary M. 2/21/18
I went from having almost unbearable hip pain to having little to none. Standing was very painful and walking was uncomfortable but now I am able to stand, walk and work my normal 8-hour shifts again! I can actually sit in a recliner or a desk chair again pain-free. I am thankful for everything Dr. Smith has done for me.
Gerald D. 2/19/18
I began chiropractic treatment without knowing I had been suffering from bulging lower back discs. Within a short amount of time in my care plan, I no longer experienced the level of pain that I had at my initial visit. I also have dramatically improved my range of motion that was hindered due to this issue.
Sarah C. 2/2/18
I can complete my day and play with the kids after work with NO pain or discomfort! I feel like I have more energy and have even been able to take extra clients on without fear of being immobile at night. Thank you for that!

Smith Chiropractic Reviews | (205) 678-6884